MEDAK First Aid Training Center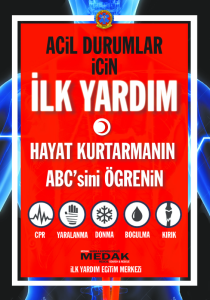 Our teaching staff in our training center include the best trainers from the Turkish Ambulance Crews, Paramedics, Emergency Nurses and UMKE personnel.
At our training center at Ataşehir, we are hosting courses that fulfill and exceed the standards set by the Work Safety and Health laws seven days every week
Our First Aid course is among the most succesful courses of Turkey with higher than 95 percent success rate of our trainees. It is a 2 day, 16 hour course that allows participants to take part in the 2 stage test administrated by Ministry of Health for obtaining their First Aid Responder certificates..
By utilizing interactive and hands on techniques, our lessons are structured to create lasting muscle memory to in participants in order to maximize their effectiveness in emergencies.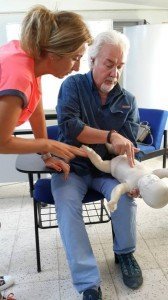 This approach produces a significant increase in the success rates for the testing process and more importantly, for the actual usage in the field, even after a long period of time.
This has been proven by clinical experiments on teaching methods.
A single weekend spent learning the intricacies of First Aid can help you save lives when you face an emergency unexpectedly.
At our Training Center, classes on;
Basic First Aid
Firefighting
Working at Heights
SAR
Emergency Action Plan (ADP)
Standard First Aid
Certification Refresh Course
Certification Update Course
Basic Disaster Awareness (TABE)
Life Safety
and similar topics are availabe for solo or group attendees as well as company personnel.
[social_button button="facebook" furl="http://www.medak.org.tr/ilkyardim/" fsend="on" flayout="standard " fwidth="450″ faction="like" fcolorsheme="dark"]